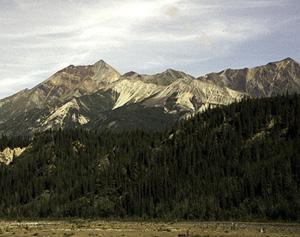 Taught for the first time in 2002, the Shlemon Course focuses on the analysis of a selected watershed, typically within North America. Students form collaborative, multidisciplinary teams that address one or more issues within the watershed, including the design of laboratory or field experiments. The course culminates with an extended field trip to the watershed where field experiments are conducted.
The first Shlemon Course was conducted during the spring and summer of 2002. Dr. Jeffery Mount of the Department of Geology and Dr. Peter Moyle of the Department of Wildlife, Fisheries and Conservation Biology co-taught the course. The class chose to study the Copper River Watershed of Alaska. This website contains the lectures and reports prepared by the faculty and students during the spring, and summaries of the results of field campaigns conducted during the summer.
The Shlemon Course in Applied Watershed Science was made by a generous endowment from Dr. Roy Shlemon to the Department of Geology.